Our weekly round up of other news affecting foreign investors throughout Asia:
The 2018/19 ASEAN Tax Comparator
The latest issue of ASEAN Briefing Magazine titled, "The 2018/19 ASEAN Tax Comparator", is out now and available to subscribers as a complimentary download in the Asia Briefing Publication Store.
e-Commerce in India: Market Trends and Regulations
In this article, we discuss some of the major drivers shaping the momentum in favor of e-commerce in India, as well as key legal and regulatory considerations for online businesses.
Russian 2018 Public Debt to GDP Ratio Among World's Lowest
Russia has been reducing its public debt as measured against GDP, with this now standing at just 33 percent and a 7 percent decrease from last year.
Chinese Contractors Winning Bid for EU Funded Peljesac Bridge in Croatia Raises Eyebrows
A Chinese consortium led by China Road and Bridge Corporation (CRBC) has won the bidding for a contract to build a bridge in Croatia, an EU member state. The awarding of the contract has lead to further allegations concerning Chinese state funding amounting to subsidies and a lack of transparency over the bidding process
Vietnam's Textile and Garment Exports Continue to Grow
In 2017, Vietnam's textile and garment industry earned US$31 billion from exports, a year-on-year increase of over 10 percent. This growth momentum will continue in the next few years, with exports predicted to reach US$34-35 billion this year, and US$50 billion by 2020.
About Us
China Briefing is published by Asia Briefing, a subsidiary of Dezan Shira & Associates. We produce material for foreign investors throughout Asia, including ASEAN, India, Indonesia, Russia, the Silk Road, and Vietnam. For editorial matters please contact us here, and for a complimentary subscription to our products, please click here.
Dezan Shira & Associates is a full service practice in China, providing business intelligence, due diligence, legal, tax, accounting, IT, HR, payroll, and advisory services throughout the China and Asian region. For assistance with China business issues or investments into China, please contact us at china@dezshira.com or visit us at www.dezshira.com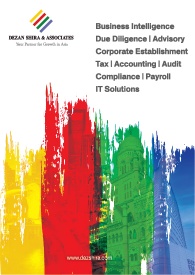 Dezan Shira & Associates' Service Brochure
Dezan Shira & Associates´ brochure offers a comprehensive overview of the services provided by the firm. With its team of lawyers, tax experts, auditors and consultants, it is Dezan Shira´s mission to guide investors through Asia´s complex regulatory environment and assist with all aspects of establishing, maintaini..
---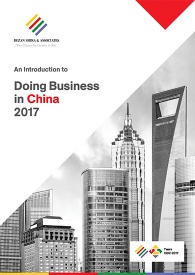 An Introduction to Doing Business in China 2017
Doing Business in China 2017 is designed to introduce the fundamentals of investing in China. Compiled by the professionals at Dezan Shira & Associates in January 2017, this comprehensive guide is ideal not only for businesses looking to enter the Chinese market, but also for companies who already have a presence here ..
---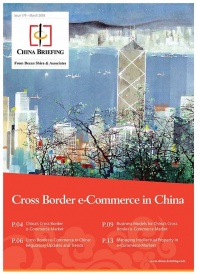 Cross Border e-Commerce in China
While cross border e-commerce (CBEC) is an attractive channel for foreign businesses to sell to China, misunderstandings over how CBEC in China works frequently end in costly disappointments and retreats from the market. In this issue of China Briefing magazine, we offer foreign investors a practical guide to selling t..
---