Belt and Road Weekly Investor Intelligence, #15
Tuesday, February 9, 2021
Welcome to this week's issue of China Briefing's Belt & Road Initiative Weekly Investor Intelligence round up.
The Belt & Road Initiative has been subject to media coverage suggesting that many projects have run into difficulties because of COVID, and that China is running out of money. We look at five multi-billion dollar projects in North Africa and the Middle East to show that is not entirely true. We examine the behavior of US Tech giants as new US Secretary of State Blicken warns about transgressing international rule of law, discuss the Myanmar military coup and the subsequent impact on BRI projects there, and take a look at how infrastructure investment in Indonesia is upgrading local manufacturing capability. Further north east, a new bridge and industrial parks will boost China-Russia bilateral trade and is shortly to open a new BRI route. Plus a pretty cool, eco friendly, Italian designed BRI car.

34 Western media has suggested China's Belt & Road spending has decreased and projects abandoned due to COVID. Here are five BRI projects in North Africa and the Middle East that are worth a collective US$10 billion to show it ain't necessarily so.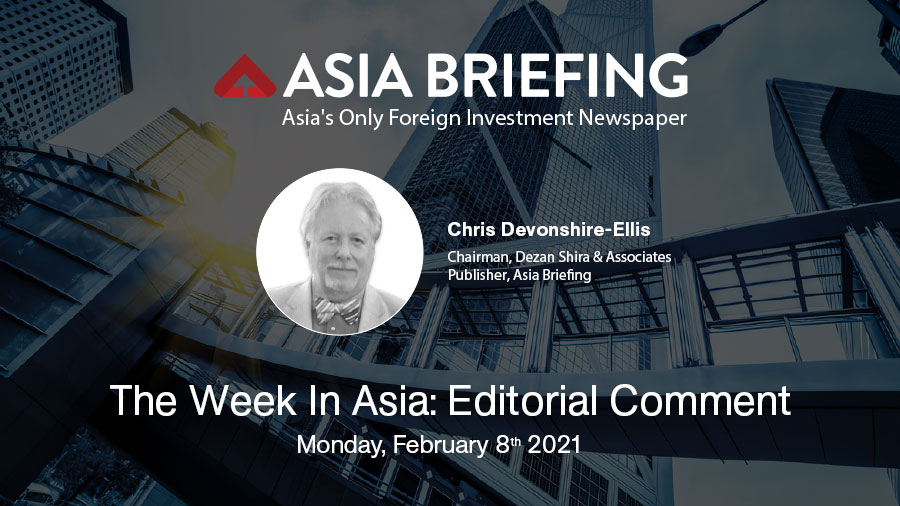 While new US Secretary of State Anthony Blinken criticizes China for undermining international rules of law, we look at the global behavior of US tech giants.
We examine the background to Myanmar's military coup and the likely impact of this on BRI projects in the country.

Indonesia is fast becoming a viable destination for foreign investors, with both a large domestic middle-class consumer market of about 52 million – or about 20 percent of the total population. These 52 million accounts for 43 percent of Indonesia's total household consumption.
Italy joined the Belt & Road Initiative in 2019, and its new Silk EV business as partnered with China's FAW to build electric 'hypercars' in Modena – home to Lamborghini and Ferrari.
Our weekly overview of the international media coverage about the Belt and Road Initiative.

The bridge is the first to link Russia and China and is expected to serve as a cross-border international goods transportation channel with an annual shipment volume of 25 million tons serving 1.5 million passengers.

---
About Us
Dezan Shira & Associates provide business intelligence, market research, legal, tax and compliance issues for foreign investors throughout Asia, and have 28 offices across the region. We are members of the Leading Edge Alliance, a network of related firms with offices throughout the world. For assistance with Belt & Road Initiative research, please contact us at silkroad@dezshira.com or visit us at www.dezshira.com. To subscribe to our Belt & Road Initiative portal, please click here.