China Investment Roadmap: the e-Commerce Industry – New Issue of China Briefing Magazine
The latest issue of China Briefing Magazine, titled "China Investment Roadmap: the e-Commerce Industry", is out now and available to subscribers as a complimentary download in the Asia Briefing Bookstore through the month of March.
Contents:
Logging In: Understanding e-Commerce in China
Choosing an Investment Model to Access China's e-Commerce Market
Special Feature: Ensuring e-Commerce Brand Protection in China
At a time when China's slowing economy and flagging stock markets are grabbing headlines, the country's e-commerce industry has continued to go from strength to strength. In 2014, China's online retail volume increased by 21.3 percent year on year to reach US$$1.98 trillion, making it the world's largest e-retailing market – a position it has since strongly built upon. With rising disposable income levels and an expanding internet penetration rate, the Middle Kingdom is perfectly positioned to be the world's premier online market for the foreseeable future.
However, despite the vast amount of opportunities that exist and an ostensibly liberalized entry process for foreign firms, e-commerce is by no means a simple market to access in China. A complex regulatory framework and a nuanced consumer base combine to make choosing the right market entry model vital for foreign SMEs.
In this edition of China Briefing magazine, we present a roadmap for investing in China's e-commerce industry. We provide a consumer analysis of the Chinese market, take a look at the main industry players, and examine the various investment models that are available to foreign companies. Finally, we discuss one of the most crucial due diligence issues that underpins e-commerce in China: ensuring brand protection.
E-commerce in China is developing rapidly. As the Chinese government continues to introduce sweeping new reforms, possessing a thorough understanding of the industry is absolutely necessary.

About Us
Asia Briefing Ltd. is a subsidiary of Dezan Shira & Associates. Dezan Shira is a specialist foreign direct investment practice, providing corporate establishment, business advisory, tax advisory and compliance, accounting, payroll, due diligence and financial review services to multinationals investing in China, Hong Kong, India, Vietnam, Singapore and the rest of ASEAN. For further information, please email china@dezshira.com or visit www.dezshira.com.
Stay up to date with the latest business and investment trends in Asia by subscribing to our complimentary update service featuring news, commentary and regulatory insight.
 ‍
Importing and Exporting in China: a Guide for Trading Companies
In this issue of China Briefing, we discuss the latest import and export trends in China, and analyze the ways in which a foreign company in China can properly prepare for the import/export process. With import taxes and duties adding a significant cost burden, we explain how this system works in China, and highlight some of the tax incentives that the Chinese government has put in place to help stimulate trade.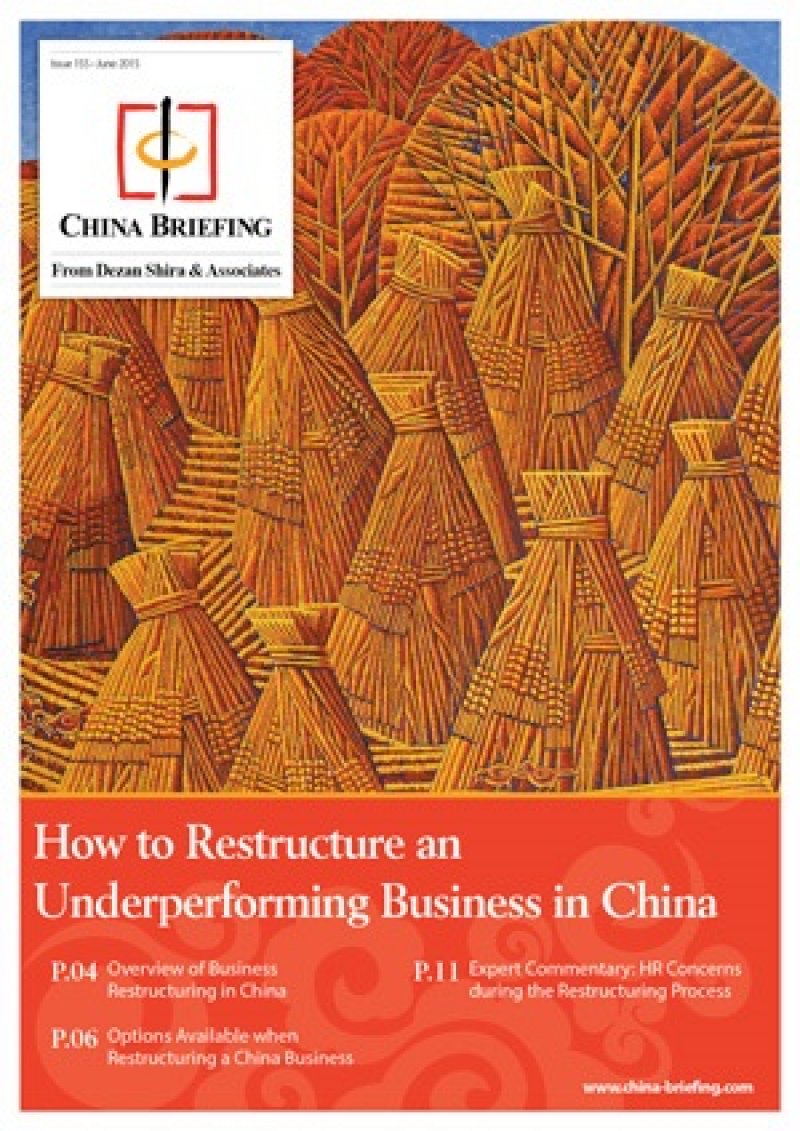 How to Restructure an Underperforming Business in China
In this issue of China Briefing magazine, we explore the options that are available to foreign firms looking to restructure or close their operations in China. We begin with an overview of what restructuring an unprofitable business in China might entail, and then take an in-depth look at the way in which a foreign company can go about the restructuring process. Finally, we highlight some of the key HR concerns associated with restructuring a China business.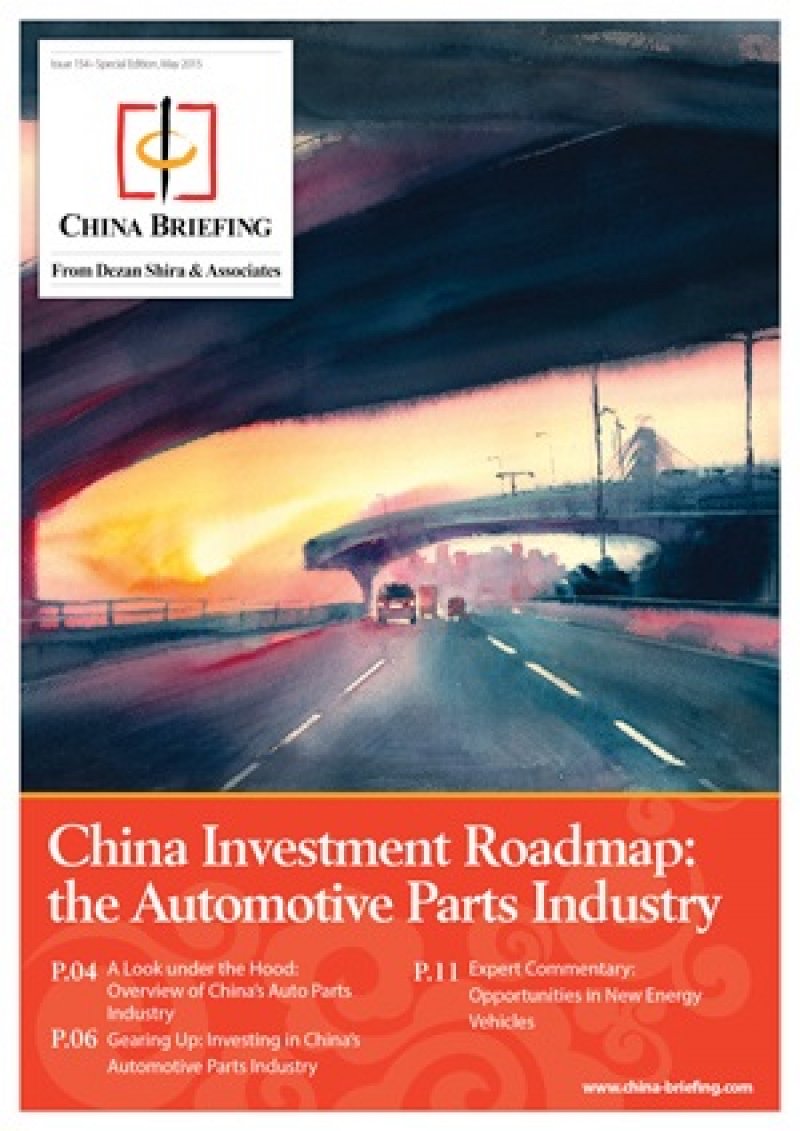 China Investment Roadmap: the Automotive Parts Industry
This issue of China Briefing presents a roadmap for investing in China's automotive industry. We begin by providing an overview of the industry, and then take a comprehensive look at key foreign investment considerations, including investment restrictions, tax incentives and manufacturing requirements. Finally, we discuss foreign investment opportunities in a part of the industry that receives substantial government support: new energy vehicles.