Belt and Road Weekly Investor Intelligence, #14
Tuesday, February 2, 2021
Welcome to this week's issue of China Briefing's Belt & Road Initiative Weekly Investor Intelligence round up.
We highlight some of the key trade development issues and innovations coming from the World Economic Forum, provide updates and advisory concerning the Military Coup in Myanmar, give commentary on the increasing global leadership Asian leaders are showing, provide an overview of corporate data security concerns, discuss the United Kingdom's application to join the CTPP, and examine Russia's growing non-energy export sector.

34 Sessions on Transforming Supply Chains in the Asia-Pacific, Resetting Geopolitics in Asia, Greening International Trade, Retooling Global Foreign Direct Investment, Accelerating Digital Trade, Re-Imagining Manufacturing for Growth, Fixing the International Trade System in Asia and Harnessing Emerging Technologies in India.
Explanations as to what has happened and why, the implications and advisory for those in the country or with businesses in Myanmar. Constantly updated.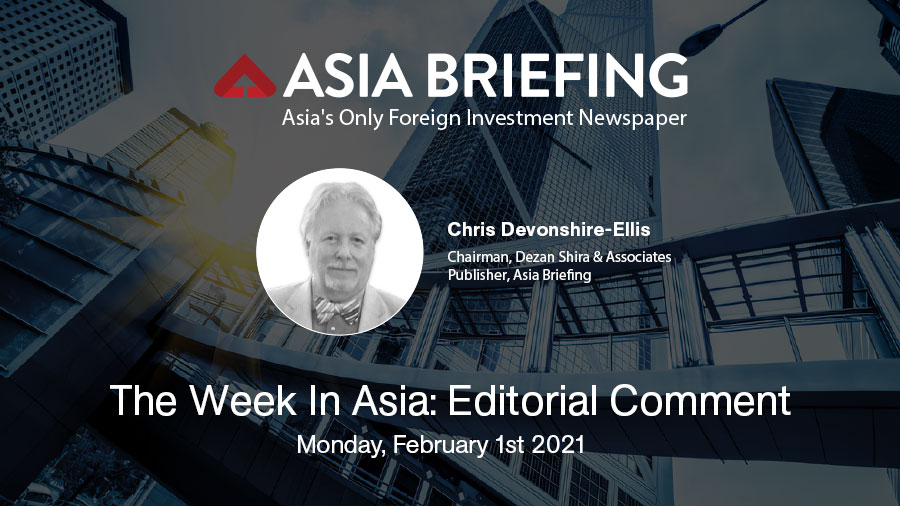 We discuss the absence of new US President Joe Biden from the international stage, political commentary about this and the emergence of global leadership emanating from Asia.

The UK qualifies as Asia-Pac nation via the Pitcairn Islands, and wants access to markets in the world's fastest growing consumer market. Dynamic changes are expected in CPTPP global engagement and standards.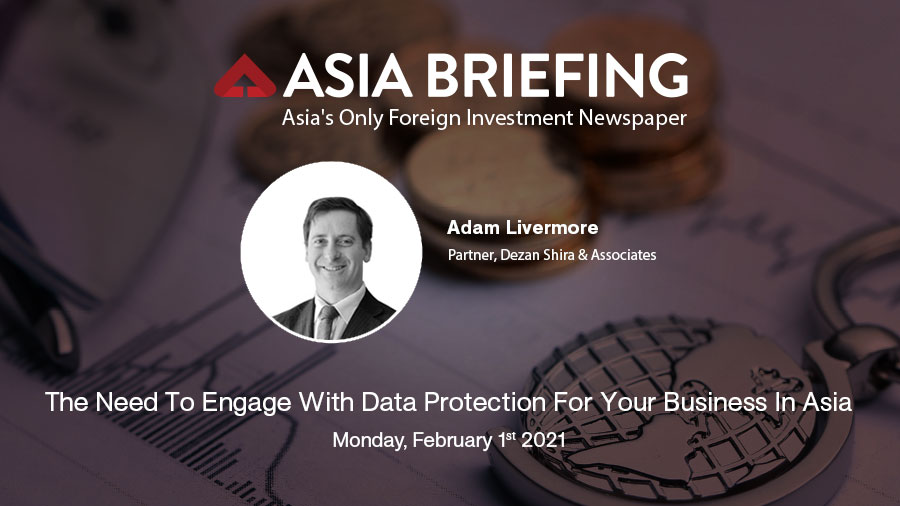 One of the largest ten threats to the world in the coming years was identified to be that of cyberattacks and data fraud due to a sustained shift in working patterns. More data being shared remotely over more channels with more people will inevitably lead to more data leakage. We provide an operational overview.
Our weekly overview of the international media coverage about the Belt and Road Initiative.

Figures show an increasingly diverse economy is developing, with new trade in agriculture exports to China and Asia. Russia will have fully absorbed the impact shock of Western sanctions by 2024.

---
About Us
Dezan Shira & Associates provide business intelligence, market research, legal, tax and compliance issues for foreign investors throughout Asia, and have 28 offices across the region. We are members of the Leading Edge Alliance, a network of related firms with offices throughout the world. For assistance with Belt & Road Initiative research, please contact us at silkroad@dezshira.com or visit us at www.dezshira.com. To subscribe to our Belt & Road Initiative portal, please click here.