A Guide to China's Free Trade Zones – New Issue of China Briefing Magazine
The latest issue of China Briefing Magazine, titled "A Guide to China's Free Trade Zones", is out now and available to subscribers as a complimentary download in the Asia Briefing Bookstore through the months of January and February.
Contents:
Getting in the Zone: Understanding China's FTZs
Navigating China's FTZs: Market Access, Tax Systems and Registration Procedures
Expert Commentary: Additional Considerations when Investing in China's Free Trade Zones
The speed of change in China has continued at breakneck pace over the past year. At the beginning of 2015, three new Free Trade Zones (FTZs) had been announced in the country. As 2016 gets underway, FTZs in Tianjin, Guangdong and Fujian have all become fully operational, and the already existing Shanghai FTZ has been greatly expanded.
With Shanghai the nation's de facto financial center and Guangdong, Tianjin and Fujian key manufacturing, shipping and trading hubs, China's FTZs have understandably caught the attention of foreign investors seeking to enter a more liberalized Chinese market. The new zones provide fresh and unique opportunities at a time when China is facing ever greater competition from some of its neighbors, and form part of the government's goal to spur investment outside of the well-established Yangtze River Delta region.
In this issue of China Briefing magazine, we examine China's four Free Trade Zones and discuss the differences and strongpoints that exist in each of them. We begin by providing an introduction to the FTZs, and then take an in-depth look at the market access conditions, registration procedures and tax environments of each. Finally, we highlight some of the key considerations that foreign companies should be aware of when choosing an FTZ to invest in.
Regardless of whether you're an SME seeking to outsource manufacturing costs, a financial leasing company, or a retailer looking to sell to the Chinese market, the FTZs offer incentives that can benefit you. With our experience of setting up companies in each, Dezan Shira & Associates can be your guide to investing in China's Free Trade Zones.

About Us
Asia Briefing Ltd. is a subsidiary of Dezan Shira & Associates. Dezan Shira is a specialist foreign direct investment practice, providing corporate establishment, business advisory, tax advisory and compliance, accounting, payroll, due diligence and financial review services to multinationals investing in China, Hong Kong, India, Vietnam, Singapore and the rest of ASEAN. For further information, please email china@dezshira.com or visit www.dezshira.com.
Stay up to date with the latest business and investment trends in Asia by subscribing to our complimentary update service featuring news, commentary and regulatory insight.
 ‍
Importing and Exporting in China: a Guide for Trading Companies
In this issue of China Briefing, we discuss the latest import and export trends in China, and analyze the ways in which a foreign company in China can properly prepare for the import/export process. With import taxes and duties adding a significant cost burden, we explain how this system works in China, and highlight some of the tax incentives that the Chinese government has put in place to help stimulate trade.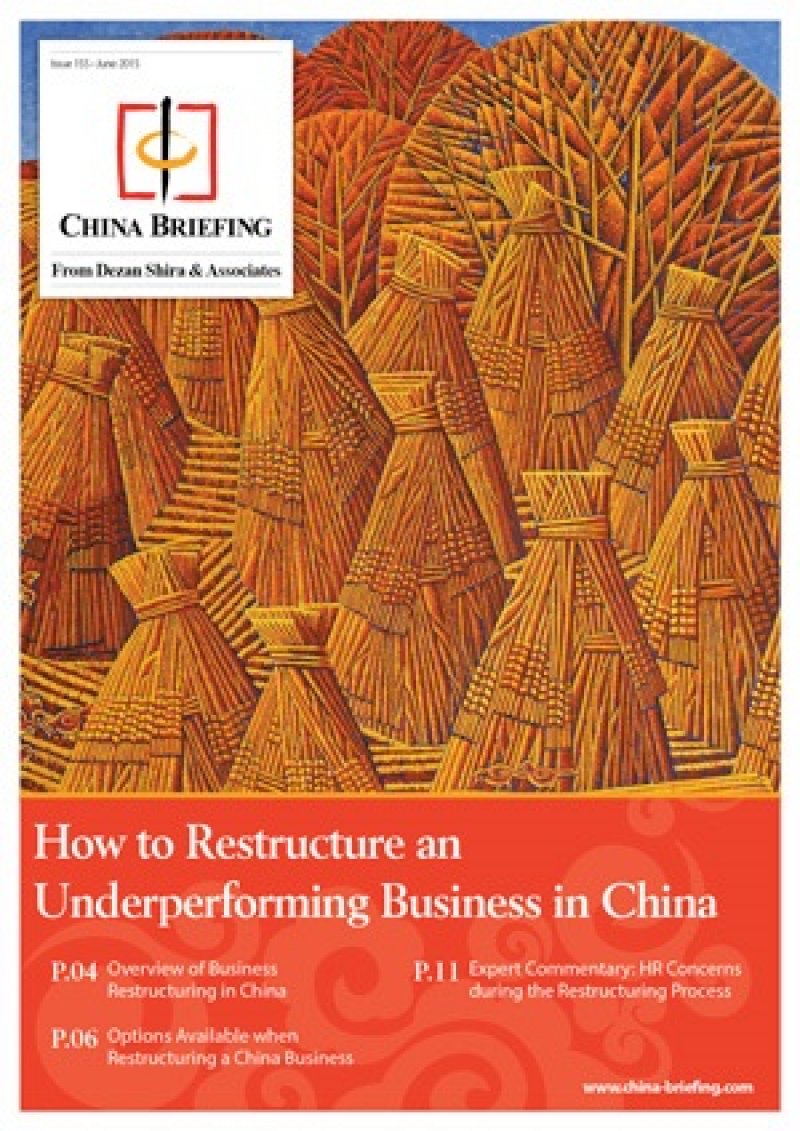 How to Restructure an Underperforming Business in China
In this issue of China Briefing magazine, we explore the options that are available to foreign firms looking to restructure or close their operations in China. We begin with an overview of what restructuring an unprofitable business in China might entail, and then take an in-depth look at the way in which a foreign company can go about the restructuring process. Finally, we highlight some of the key HR concerns associated with restructuring a China business.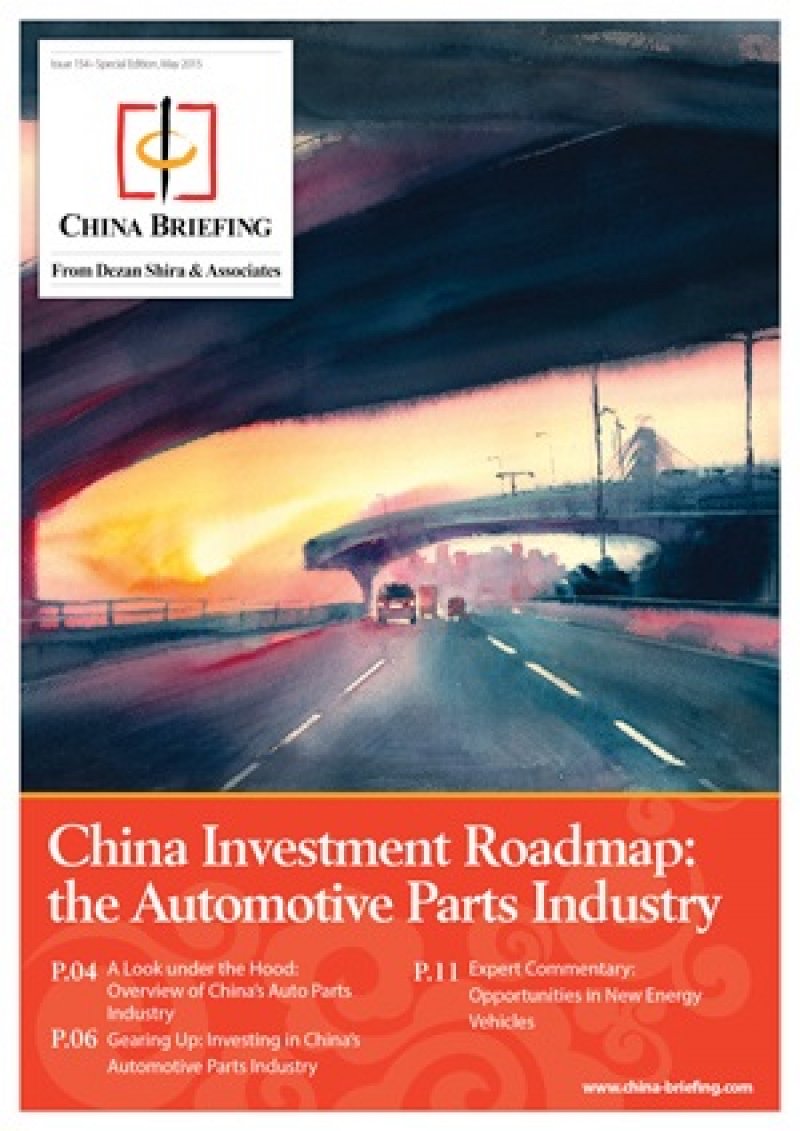 China Investment Roadmap: the Automotive Parts Industry
This issue of China Briefing presents a roadmap for investing in China's automotive industry. We begin by providing an overview of the industry, and then take a comprehensive look at key foreign investment considerations, including investment restrictions, tax incentives and manufacturing requirements. Finally, we discuss foreign investment opportunities in a part of the industry that receives substantial government support: new energy vehicles.