Digital Learning: An Introduction to Education Technology in China and Other Emerging Economies
Around the world, state and foreign investment is rapidly increasing in education technology. Funding in the industry saw an upsurge of 55 percent in 2014, with numerous companies approaching a valuation mark of US$1 billion. In 2013, the total e-learning market stood at US$40.6 billion and is expected to grow to US$51.1 billion by 2016. Developments have been especially pronounced in the world's emerging economies, where vast advancements have been made in electronics, Internet penetration and the education sector as a whole.
In our experience at Emerging Strategy, the development of education technology in these countries can be attributed to a number of 'bottom up' drivers, such as increasingly affordable tech software and their proven efficacy, and 'top town' drivers, such as government subsidies and policy initiatives. These have collectively resulted in greater market opportunities for start-ups and small-medium enterprises (SMEs), although difficulties do still remain. In this article, we take a look at the state of the education technology industry in three of the world's most promising markets: India, China and Brazil.
Country Focus – China
Over the past two decades, China has extended its nine-year compulsory education system across the country, started teaching English as a second language from third grade, and dramatically expanded the number of students in higher education from 1.4 percent in 1978 to today's 20 percent. Along with the growing number of schools and English language learners, China's education technology industry has exploded over the past five quarters. It is expected that the online education market in China (mostly based on online English language learning platforms) will reach US$20 billion this year.
In 2014, education technology companies based in China raised US$321 million in equity investment. Among these, 51Talk – one of the most popular online English learning institutions – raised US$51 million from Sequoia Capital. Tutor Group, the largest English language learning institution in the world, raised US$100 million, and 17Zuoye, an online homework and exercise platform for Chinese teachers, students and parents, now has over 10 million students across 415 cities.
While China's huge K12 market (i.e., the sum of primary and secondary school years) presents huge opportunities to foreign investors seeking to invest in China's education technology sector, the K12 market is under government monopoly. Fortunately, the Chinese government currently encourages foreign investors to participate in the research and development of education app/software. In terms of increasing the commercial value of online education platforms, cooperation with third parties (e.g., third-party online courses developers) is set to be the next mainstream.
RELATED: Foreign Investment Opportunities in Tianjin's Education Industry
Country Focus – India
India's education technology industry has grown in recent years, particularly after Prime Minister Narendra Modi's advocacy for a "Digital India" in 2014. India's government has endeavored to integrate technology into its schools; however, the government's initiatives have been notably gradual and often ineffective. For example, although India announced in 2014 the establishment of SWAYAM, a web portal designed to connect Indians with Massive Open Online Courses (MOOCs), no platform has been opened to date. The MOOC market itself is extremely successful in the nation, with Indian usage of the United States' top three MOOC portals second only to American users themselves.
India's government has also planned to promote educational technology growth by granting Rs. five million (roughly US $80,000) to public school districts investing in technology. In practice, however, public school funding is often overlooked, and education technology primarily stays isolated within India's private schools.
Even in the private school sector, there is much room to grow in terms of the quality of technology. India's Affordable Private Schools (APSs), which provide children of lower income families with less expensive education, are unable to use 34 percent of available computers due to their poor condition.
Despite all the roadblocks, India continues to progress in its adoption of educational technology. In 2011, the government subsidized Aakash, the nation's least expensive educational tablet. India's Internet penetration rate also grew to 15.1 percent of the population by 2014 – up 7.6 percent from 2010.
Country Focus – Brazil
One quarter of Brazil's population is currently studying, either in school or university. With a population of over 200 million people, this represents a huge market. 40 million children are in K12, clearly making this the country's largest market segment. However, adaption of education technology has so far been slow, as Brazil's approach to education is still currently quite traditional.
That said, the tide may soon be turning. Brazil is rapidly embracing new technology – in 2013, 50 percent of its population were using the Internet compared to just 9 percent in 2002. This trend is spilling over into education technology, with the government stating that it intends to deliver 80 million digital textbooks to 7 million students by the end of 2015.
In addition, the Brazilian government has set up a fund called Start Up Brazil to help finance start-ups in the tech sector. Twenty percent of these funds went directly into education technology, beating finance, health and retail. At the same time, more established foreign companies have been moving into the Brazilian education tech market, both by setting up branches and through acquisitions. For the moment, these investments tend to focus on English language education, higher education and corporate training. While these markets are smaller, they are quicker to adopt new technologies to deliver education.
Future Prospects
The governments of China, Brazil and India all recognize the importance of education technology. While each are at a different stage of development and are faced with an array of different challenges, the various initiatives, incentives and policies point towards a common message: technology will form an increasingly important part of education in all of these countries.
Although progress has undoubtedly been made, the education technology industry in these emerging economies is still somewhat premature. Especially in the case of India, where policy implementation has been slow and major infrastructural problems exist, the road to reach the same level of development as some Western economies will be long. That said, with their current market size and projected future growth, huge opportunities do exist in these countries. As Satoko Okamoto, Director at Emerging Strategy, explains: "By 2020, these Big Three plus Indonesia will account for more than half of the world's half billion college-aged population.  Given that the gross enrollment ratio in these countries is still half of those in established economies, we believe that their enrollment growth will undeniably drive the growth of the global higher education market.  We continue to closely monitor these countries' education space and look forward to working with organizations exploring opportunities in these markets."
About Emerging Strategy
Emerging Strategy is the leading provider of customized market intelligence in the education industry. Their work in this industry focuses on bringing cutting-edge content, technologies, language learning, skill training and assessments in front of institutional and retail customers. For more information on Emerging Strategy and our services, please contact us at info@emerging-strategy.com.
 ‍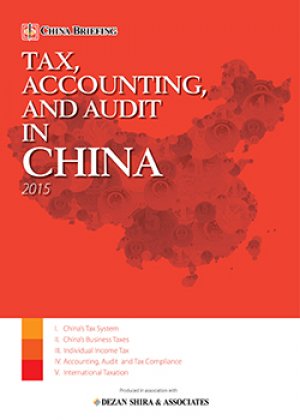 Tax, Accounting, and Audit in China 2015
This edition of Tax, Accounting, and Audit in China, updated for 2015, offers a comprehensive overview of the major taxes foreign investors are likely to encounter when establishing or operating a business in China, as well as other tax-relevant obligations. This concise, detailed, yet pragmatic guide is ideal for CFOs, compliance officers and heads of accounting who must navigate the complex tax and accounting landscape in China in order to effectively manage and strategically plan their China operations.
Human Resources and Payroll in China 2015
This edition of Human Resources and Payroll in China, updated for 2015, provides a firm understanding of China's laws and regulations related to human resources and payroll management – essential information for foreign investors looking to establish or already running a foreign-invested entity in China, local managers, and HR professionals needing to explain complex points of China's labor policies.
Employing Foreign Nationals in China
In this issue of China Briefing, we have set out to produce a guide to employing foreign nationals in China, from the initial step of applying for work visas, to more advanced subjects such as determining IIT liability and optimizing employee income packages for tax efficiency. Lastly, recognizing that few foreigners immigrate to China on a permanent basis, we provide an overview of methods for remitting RMB abroad.