Manufacturing in Asia to Sell to China's New Growth: Legal Structures
As wages increase in China, the demands of keeping a China manufacturing facility profitable are growing. Yet that is one side of the coin. China is also developing as a massive consumer market, and one that promises far more in terms of RMB product sales and profits than mere manufacturing facility profits could ever previously provide. A new, dynamic age for non-RMB averse foreign investors in China is arriving. Yet at the same time, foreign investors who have been based in China face challenges – the business environment is changing. This is not a bad thing; it is a consequence of various demographic trends moving the national economy in a particular direction.
These basic facts mean that very recent articles announcing "the end" of the golden age for foreign investors in China are way off the mark. Written by journalists or substandard bloggers rather than businesspeople, they betray a fundamental lack of understanding of the dynamics that ensure China – along with Asia – will remain a global economic driver for decades to come.
That said, any movement in an evolving economy will always have its commercial casualties if such China-invested businesses do not keep their wits about them and literally "move with the times." What is remarkable is that local Chinese businesses appear to have recognized this ahead of foreign investors in China. A consequence of rising production costs in China has been a resurgence of FDI from the country – Chinese manufacturers – into cheaper locations in ASEAN. This is demonstrated by the huge increase of FDI from China into ASEAN at a huge annual growth rate of 60 percent per annum from 2012. Those rates represent many billions of US$ of Chinese FDI flooding into ASEAN in the scramble to obtain lower production costs.
What this doesn't mean, however, is that investment is leaving China. It indicates that Chinese manufacturers – just like global manufacturers have been doing in China for the past twenty years – are now looking for cheaper alternatives for their additional production facilities as they gear up for additional future demand. Foreign investors should be – and many are – doing the same. This is a different phenomenon than companies completely leaving China to set up elsewhere – yet that is how this trend has often been reported in the media. Just because a China manufacturer sets up in Ho Chi Minh City does not mean he does not retain full concentration on his sales market in China.
A breakdown of FDI into ASEAN from China and other countries globally can be found from the ASEAN secretariat on page 93 of their "ASEAN Community in Figures" pdf file, here. 
Dezan Shira & Associates' own offices in Vietnam and elsewhere in Asia, including the ASEAN nations of Indonesia, Malaysia, the Philippines and Thailand, report the same findings – investments into ASEAN are extensions of existing facilities in China and are rarely replacing them. The implications of this are that Chinese businessmen themselves are adapting – and that means their existing China operations are changing.
There are two key points to note here: firstly, that China remains an excellent destination for foreign investment. However, the type of FDI going into China is changing. The country has a consumer middle class base of some 350 million today – and that is expected to increase to 600 million by 2020. This means that for foreign investors, the long-held dream of reaching out to a "billion consumers" (which is how China was originally described by that same errant media in the late 1980's) is now finally coming at least partially true. 
What is also happening in conjunction with this is the rise of a consumer base elsewhere in Asia, and specifically in ASEAN and India. China's Free Trade Agreement with ASEAN opened up the doors to duty-free exports from China to the major markets of countries such as Indonesia, Thailand, Malaysia, the Philippines and Vietnam, as well as the wealthy Singaporeans for higher-end goods. It is no wonder the that China-ASEAN bilateral trade has rocketed to US$500 billion per annum since China signed off on its ASEAN FTA back in 2010,when bilateral trade was only US$138 billion. Much of that initial surge has been China selling to ASEAN consumers – proof that the ASEAN consumer most certainly exists. Yet how many foreign-invested China based facilities are reaching out to this market?
That trajectory is set to continue, albeit with a re-balancing of ASEAN sales to China, with China-ASEAN trade expected to hit US$1 trillion by 2020. That trade growth far outstrips China's own GDP annual growth by an estimated multiple of 3 times – some 20+ percent against domestic growth of 7 percent.  
In addition to this, the Indian consumer also comes into the mix. India's own middle class consumer base is today at about 250 million. China has been slow to address or invest in the Indian market, although this is now changing. Bilateral trade is expected to reach the US$100 billion mark this year, and while the two countries do not share a free trade agreement, they both have individual FTAs with ASEAN. This means that investors from either China or India can establish operations in ASEAN and use the pertinent ASEAN FTA to sell to each others' markets under the reduced ASEAN tariffs. India has a rather more patchy record of FDI into ASEAN than it should have, although there are signs this will improve given a better trading environment.
This means that establishing operations in ASEAN, Asia, and re-thinking your China operational needs are fast becoming a hot topic as the battle for who wins and loses in the race to sell to China and Asia intensifies. 
Dezan Shira & Associates maintains 22 offices throughout Asia and has been operational, assisting foreign investors in China, since 1992. Consequently, we have accumulated a huge amount of Asian and China business legal, tax, operational and strategic intelligence unrivaled by most other firms. We have also been highly active in disseminating this knowledge amongst our readers, not just online but also in producing high-value publication content, such as the following magazine issues that look into the details of manufacturing in Asia, and the implications for your China operations:

Adapting Your China WFOE to Service China's Consumers 
In this issue of China Briefing we look at the evolution of a manufacturing business in China and the changes it may need to go through to adjust it to a partially service oriented structure. We look at changing the scope of business, and suggest new development routes including imported component part consolidation, warehousing, and supply chain development. Altering a wholly production based WFOE to one that can both produce and sell onto the Chinese market means getting the most from your Chinese investment. We show you how, and the legal processes that need to be gone through.

Manufacturing Hubs Across Emerging Asia
In which we examine the region's most competitive and promising manufacturing locales including India, Indonesia, Malaysia, Singapore, Thailand, and Vietnam. Exploring a wide variety of factors such as key industries, investment regulations, and labor, shipping, and operational costs, we delineate the cost competitiveness and ease of investment in each while highlighting Indonesia, Vietnam and India's exceptional potential as the manufacturing leaders of the future.

An Introduction to Development Zones Across Asia 
Development zones are a key component of export driven manufacturing, offering local overheads yet sheltered from import duties and VAT overheads. We look at some of the most advanced and popular zones throughout Asia, including a round up of China, India, Vietnam and ASEAN, in addition to available tax incentives such as VAT refunds, and profits tax holidays.

Establishing a Business in India
In this issue of India Briefing we look at the options for foreign investors wishing to set up operations in India. These include the establishment of liaison offices, used for marketing or sourcing operations, to wholly owned manufacturing and assembly companies, and highlight the incorporation procedures to go through in addition to pre and post incorporation requirements. India is an important market, and relatively easy to enter for evaluation purposes. We explain how. 
Manufacturing in Vietnam to Sell to ASEAN and China 
In this issue of Vietnam Briefing, we introduce our readers to manufacturing in Vietnam as a key part of their business strategy within the ASEAN region and beyond. Specifically, we explain the complete corporate establishment legal and tax registration process, and introduce the country's key tax points. Manufacturing in Vietnam in order to resell to China is the growing trend, this publication explains the processes.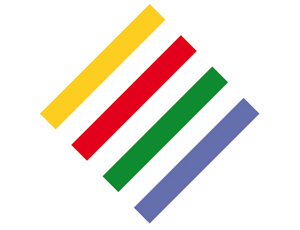 Coming Soon – Introduction to Doing Business in ASEAN
The Dezan Shira & Associates "Introduction to Doing Business in ASEAN" will be published in May, containing full details of corporate establishment procedures and tax regimes in Brunei, Cambodia, Indonesia, Laos, Malaysia, Myanmar, Philippines, Singapore, Thailand, and Vietnam, in addition to each country's demographics, development zones and investment incentives. This important publication can be ordered in advance. To reserve your copy please email: sales@asiabriefing.com.
As many of our readers realize, evaluating and conducting business in China is a long-term and evolving goal. It has always been this way. While it is true that China is no longer the exclusively cheap manufacturing play it once was, China still represents excellent opportunities for foreign investors, and especially those with pertinent products and services to sell, as well as those involved in infrastructure development, such as cold storage, intrinsically safe warehousing, and other supply chain initiatives such as re-packaging, labeling and even translation skills.
Existing businesses with more of a manufacturing focus may need to evaluate their current business model if they feel they are running out of space to remain productive when facing increased China competition. Foreign-invested businesses in China can evolve, and there is a legal structure in place to help them do this relatively easily. On top of this, opportunities now exist elsewhere in Asia to both manufacture more cheaply, but also to explore new emerging markets such as ASEAN and India.
China remains a healthy commercial destination to invest in, providing one has a handle on the opportunities and developments elsewhere in Asia, and can match the two together. A new Chinese golden age of investment for and by foreign companies is just on the horizon. Don't let anyone else suggest that isn't so. 600 million middle class Chinese consumers await your products, as well as the services and support needed to get those to them.

Chris Devonshire-Ellis is the Founding Partner of Dezan Shira & Associates – a specialist foreign direct investment practice providing corporate establishment, business advisory, tax advisory and compliance, accounting, payroll, due diligence and financial review services to multinationals investing in emerging Asia. Since its establishment in 1992, the firm has grown into one of Asia's most versatile full-service consultancies with operational offices across China, Hong Kong, India, Singapore and Vietnam, in addition to alliances in Indonesia, Malaysia, Philippines and Thailand, as well as liaison offices in Italy, Germany and the United States. For further information, please email asia@dezshira.com or visit www.dezshira.com.
Chris can be followed on Twitter at @CDE_Asia.
Stay up to date with the latest business and investment trends in Asia by subscribing to our complimentary update service featuring news, commentary and regulatory insight.

An Introduction to Doing Business in China
The China Briefing Business Guide to Doing Business in China is the definitive guide to one of the fastest growing economies in the world, providing a thorough and in-depth analysis of China, its history, key demographics and overviews of the major cities, provinces and autonomous regions highlighting business opportunities and infrastructure in place in each region.
An Introduction to Doing Business in Vietnam 2014 (Second Edition)
An Introduction to Doing Business in Vietnam 2014 (Second Edition) provides readers with an overview of the fundamentals of investing and conducting business in Vietnam. Compiled by Dezan Shira & Associates, a specialist foreign direct investment practice, this guide explains the basics of company establishment, annual compliance, taxation, human resources, payroll, and social insurance in the country.
An Introduction to Doing Business in India 2015 (Second Edition) 
Doing Business in India 2015 is designed to introduce the fundamentals of investing in India. As such, this comprehensive guide is ideal not only for businesses looking to enter the Indian market, but also for companies who already have a presence here and want to keep up-to-date with the most recent and relevant policy changes. We discuss a range of pertinent issues for foreign businesses, FDI caps and restrictions, the key taxes, how to conduct a successful audit, and the procedures for obtaining an employment visa.