"Nali lai de? – Woher die Expats in China kommen."
Chinas einzigartige Kultur, immense geographische Ausbreitung und rapides Wirtschaftswachstum üben eine magische Anziehungskraft auf ausländische Besucher aus. Seit mehr als 20 Jahren hat gerade die wirtschaftliche Entwicklung eine Welle von Ausländern nach China gespült, die dort ihre Karrieren beginnen oder fortsetzen wollen. Das Leben als ausländischer Angestellter in China verläuft allerdings nicht immer reibungslos, vor allem wenn man den sich kontinuierlich ändernden Markt und dessen Regelwerk in Betracht zieht. Falls Sie mehr über das Personalwesen in China und Asien lernen möchten, dann lesen Sie kostenlos das Magazin "Personalverwaltung in Asien".
In den letzten Jahren hat sich die Zusammensetzung der Expats in China zweifelsohne geändert. Aber auch der Qualifikationsgrad der einheimischen Bevölkerung verbessert stetig; Führungsrollen werden immer öfter mit chinesischer Arbeitskraft besetzt, die in Übersee studiert haben und anders als die vorherigen Generationen nicht von ihrer Kultur separiert sind.
Dadurch hat sich auch die Rolle der Expats geändert. Früher begrenzten sich die Tätigkeiten der globalen Konzerne auf Produktion und Export – inzwischen sind diese in China engagiert, um Zugang zum großen chinesischen Konsumentenmarkt zu erhalten. Die primären Tätigkeitsbereiche verschieben sich dabei auf Logistik, Lagerung und Vertrieb.
Mehr zum Thema: 2015 kommt die Flut billiger Produkte aus Vietnam. Ist Ihre Produktion in China bereit? 
Mehr zum Thema: Is China´s Population Really 1.3 Billion?
Die Gesamtzahl der in China arbeitenden Expats hat sich seit dem Beginn der "Reform- und Öffnungspolitik" im Jahr 1978 extrem erhöht. Laut Chinas aktuellstem Zensus aus dem Jahr 2010 – der erste, der überhaupt in China residierende Ausländer berücksichtigt – leben mindestens 600.000 Expats in chinesischen Städten.
Bei Fragen zu Wirtschaftsthemen, Steuern, Buchhaltung und Unternehmensgründungen in Asien kontaktieren Sie bitte:

Fabian Knopf, Sr. Associate, Co-Head of German Desk, Dezan Shira & Associates Fabian.Knopf@dezshira.com
Silke Neugebohrn, Sr. Associate, Co-Head of German Desk, Dezan Shira & Associates Silke.Neugebohrn@dezshira.com
Für weitere Information oder um mit Dezan Shira & Associates in Kontakt zu treten, senden bitte Sie eine Email an germandesk@dezshira.com oder besuchen Sie uns auf www.dezshira.com/de, wo Sie unsere Unternehmensbroschüre herunterladen können. Bleiben Sie auf dem Laufenden über die aktuellsten Wirtschafts- und Investitionstrends in Asien durch unseren Newsletter.
Folgen Sie uns auf Twitter!
Weiterführende Lektüre (Kostenlos zum Download):
Personalverwaltung in Asien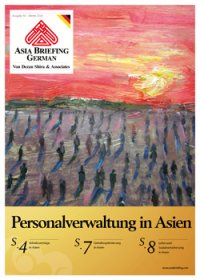 Diese Ausgabe von Asia Briefing hilft Ihnen und Ihrem Unternehmen, sich im Dickicht der erforderlichen Informationen für die Gestaltung eines Arbeitsvertrags in den Ländern Indien, China und Vietnam zurechtzufinden. Wir gehen auf die Sozialversicherungssysteme und deren einzelne Leistungen ein, damit Sie sowohl Ihre Rechte und Pflichten, als auch die Ihrer Angestellten kennen.
Das könnte Sie auch interessieren:
Einführung in die Geschäftstätigkeit in China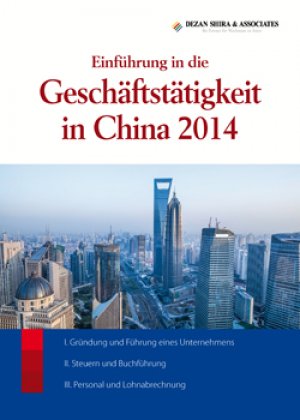 Diese Publikation soll in die wichtigsten Aspekte der Investitionstätigkeit einführen, basierend auf der Expertise von Dezan Shira & Associates. Unter anderem werden die Gründung und Führung eines Unternehmens unter die Lupe genommen, und die wichtigsten Steuern in China durchleuchtet. Ferner wird erläutert, wie ein Unternehmen Mitarbeiter in China einstellen kann und die wichtigsten Verpflichtungen diesen gegenüber erklärt.