Belt and Road Weekly Investor Intelligence, #24
Tuesday, April 13, 2021
Welcome to this week's issue of China Briefing's Belt & Road Initiative Weekly Investor Intelligence round up.
In this week's edition, we examine in some detail the complexities of the Afghanistan peace process and the scheduled withdrawal of the United States military from the country in just 18 days' time. It is a subject ignored by much of the Western media but has significant implications for the security of Central Asia and the development of the region as part of the Belt & Road Initiative. It also impacts heavily on China's Xinjiang Province and explains some of the issues there.
Overall, this week's issue showcases the various diplomatic efforts being made to usher in a new era of peace and development – and where geopolitical obstacles may lie.
If you find this useful, please forward to a friend. Subscriptions can be obtained at www.silkroadbriefing.com.

A breakdown in peace talks leave China, Russia, India, and Pakistan picking up the pieces. China's trade deals with Iran and Saudi Arabia are part of the process; at stake is the future of Central Asia.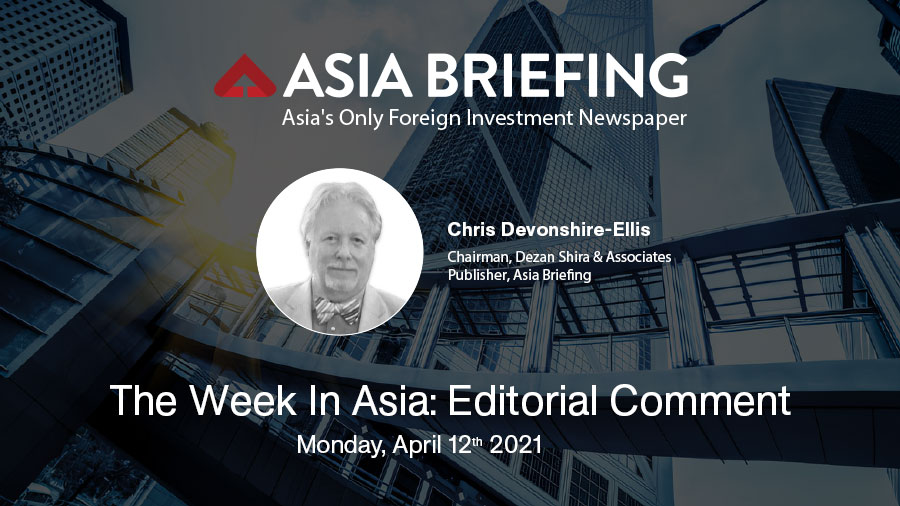 There has been plenty of critical Western foreign media attention – and threat of sanctions – over the situation in China's Xinjiang Province. It is useful to recall that the criticism has come largely from the US and EU concerning Xinjiang and that different efforts and concepts are emerging to secure stability.
Pakistan, Uzbekistan, and Afghanistan have agreed to a roadmap for the building of a 573-kilometer route from Mazar-e-Sharif to Peshawar, via Kabul. The project, at an estimated cost of US$5 billion, will open Pakistani seaports on the Arabian Gulf to Uzbekistan and continue Afghanistan's gradual integration into the Central Asian economic system.

Xinjiang dominates global supply chains for cotton and apparel sourcing, which poses an immediate challenge for companies that cannot afford to shift cost-competitive sourcing contracts or do not find adequate alternatives. In this article, we briefly look at sourcing destinations in South Asia, namely, India, Pakistan, and Bangladesh as well as other provinces in China – to assess alternatives to Xinjiang in the global supply chain.

This 142-page guide is a unique study into where investment opportunities are arriving within China's Belt & Road Initiative. As infrastructure builds are completed, investment potential increases. This book discusses the complete free trade, tax, and legal aspects of the BRI as well as detailing potential pitfalls.

The UK is following an identical path to Russia in developing trade relations with India, ASEAN, and East Asia. Corporates from both could team up to take advantage of each other's strengths, some including Free Trade Agreements one has but the other does not.

About Us
Dezan Shira & Associates provide business intelligence, market research, legal, tax and compliance issues for foreign investors throughout Asia, and have 28 offices across the region. We are members of the Leading Edge Alliance, a network of related firms with offices throughout the world. For assistance with Belt & Road Initiative research, please contact us at silkroad@dezshira.com or visit us at www.dezshira.com. To subscribe to our Belt & Road Initiative portal, please click here.