Importing and Exporting in China: A Guide for Foreign Trading Companies
The newest issue of China Briefing Magazine, titled "Importing and Exporting in China: A Guide for Foreign Trading Companies," is out now and available as a complimentary download in the Asia Briefing Bookstore through the month of July.
Contents:
A Period of Change: Current Import and Export Trends in China
Understanding Business Models when Trading with China
Beneficial Tax Schemes: Processing Trade Relief, Bonded Zones and EPZs
Over the past few decades, China has developed into a manufacturing and trading powerhouse. Now known as the Factory of the World, China's economic model has been built on producing often low-end goods and exporting them in mass volume across the world. This model was pushed with strong government support across the board. Many tax, zoning and administrative policies still reflect this focus, such as the Processing Trade Relief, a program that waives duties and taxes for companies in China that manufacture solely for export.
However, the nature of China's economy is changing. The country is moving towards a more consumption-driven economy, which drastically alters the type of products that are now being imported. Luxury goods, foreign foods and art are replacing electrical components and raw materials for textiles. As demand continues to be weak in major export markets such as the U.S., Western Europe and Japan, Made in China is finding new customers across emerging markets. With the technological capabilities of Chinese companies reaching new levels of sophistication, Western producers of aircraft components, medical devices or telecom equipment suddenly find themselves competing with Chinese players for global market share.
In this issue of China Briefing magazine, we discuss the latest import and export trends in China, and analyze the ways in which a foreign company in China can properly prepare for the import/export process. With import taxes and duties adding a significant cost burden, we explain how this system works in China, and highlight some of the tax incentives that the Chinese government has put in place to help stimulate trade.

About Us
Asia Briefing Ltd. is a subsidiary of Dezan Shira & Associates. Dezan Shira is a specialist foreign direct investment practice, providing corporate establishment, business advisory, tax advisory and compliance, accounting, payroll, due diligence and financial review services to multinationals investing in China, Hong Kong, India, Vietnam, Singapore and the rest of ASEAN. For further information, please email china@dezshira.com or visit www.dezshira.com.
Stay up to date with the latest business and investment trends in Asia by subscribing to our complimentary update service featuring news, commentary and regulatory insight.
 ‍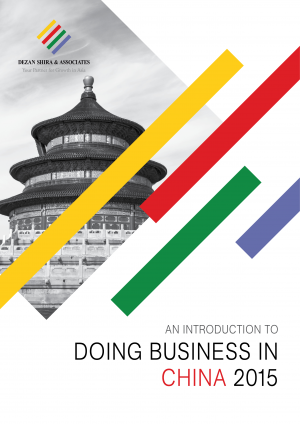 An Introduction to Doing Business in China 2015
Doing Business in China 2015 is designed to introduce the fundamentals of investing in China. Compiled by the professionals at Dezan Shira & Associates, this comprehensive guide is ideal not only for businesses looking to enter the Chinese market, but also for companies that already have a presence here and want to keep up-to-date with the most recent and relevant policy changes.
Using China's Free Trade & Double Tax Agreements
In this issue of China Briefing, we examine the role of Free Trade Agreements and the various regional blocs that China is either a member of or considering becoming so, as well as how these can be of significance to your China business. We also examine the role of Double Tax Treaties, provide a list of active agreements, and explain how to obtain the tax minimization benefits on offer.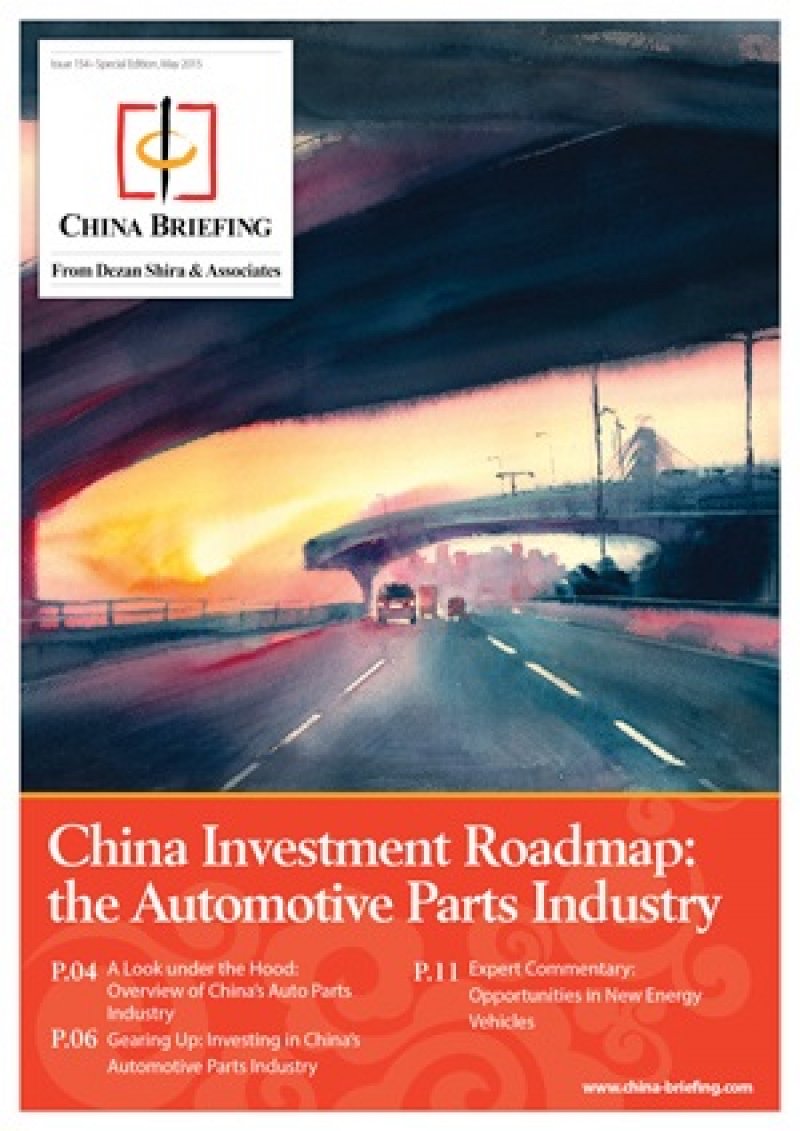 China Investment Roadmap: the Automotive Parts Industry
This issue of China Briefing presents a roadmap for investing in China's automotive industry. We begin by providing an overview of the industry, and then take a comprehensive look at key foreign investment considerations, including investment restrictions, tax incentives and manufacturing requirements. Finally, we discuss foreign investment opportunities in a part of the industry that receives substantial g overnment support: new energy vehicles.