Die Generaldirektion des Staatrats veröffentlichte am 16. Dezember 2014 das "Rundschreiben zur Anordnung Bestimmter Feiertage 2015" (Guobanfamingdian [2014] No.28) und verkündete damit die offizielle Feiertagsregelung für 2015. Feiertage im kommenden Jahr sind:
Neujahr
1. – 3. Januar (3 Tage)
4. Januar (Sonntag) ist ein offizieller Arbeitstag
Chinesisches Neujahrsfest
18. – 24. Februar (7 Tage)
2. Februar (Samstag) und 15. Februar (Sonntag) sind offizielle Werktage
Qingming-Fest
5. April (Sonntag)
6. April (Montag) ist ein bezahlter Urlaubstag
Tag der Arbeit
Drachenbootfest
20. Juni (Samstag)
22. Juni (Montag) ist ein bezahlter Urlaubstag
Mondfest
Nationaltagswoche
1. – 7. Oktober (insgesamt 7 Feiertage)
10. Oktober (Samstag) ist ein offizieller Werktag
Es ist wichtig anzumerken, dass die oben angegebenen Daten nur eine Empfehlung sind. Privatunternehmen haben das Recht, zusätzlich zu diesen Tagen ihren eigenen Urlaubsplan zu bestimmen, solange die gesetzlichen Feiertage 2015 eingehalten werden. 
Bei Fragen zu Wirtschaftsthemen, Steuern, Buchhaltung und Unternehmensgründungen in Asien kontaktieren Sie bitte:
Fabian Knopf, Sr. Associate, Co-Head of German Desk, Dezan Shira & Associates Fabian.Knopf@dezshira.com
Silke Neugebohrn, Sr. Associate, Co-Head of German Desk, Dezan Shira & Associates Silke.Neugebohrn@dezshira.com
Für weitere Information oder um mit Dezan Shira & Associates in Kontakt zu treten, senden bitte Sie eine Email an germandesk@dezshira.com oder besuchen Sie uns auf www.dezshira.com/de, wo Sie unsere Unternehmensbroschüre herunterladen können. Bleiben Sie auf dem Laufenden über die aktuellsten Wirtschafts- und Investitionstrends in Asien durch unseren Newsletter. Jetzt abonnieren!
Weiterführende Lektüre (Kostenlos zum Download):
Personalverwaltung in Asien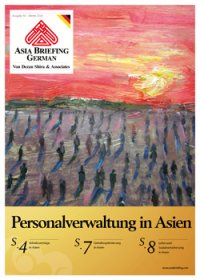 Diese Ausgabe von Asia Briefing hilft Ihnen und Ihrem Unternehmen, sich im Dickicht der erforderlichen Informationen für die Gestaltung eines Arbeitsvertrags in den Ländern Indien, China und Vietnam zurechtzufinden. Wir gehen auf die Sozialversicherungssysteme und deren einzelne Leistungen ein, damit Sie sowohl Ihre Rechte und Pflichten, als auch die Ihrer Angestellten kennen. Das könnte Sie auch interessieren:
Einführung in die Geschäftstätigkeit in China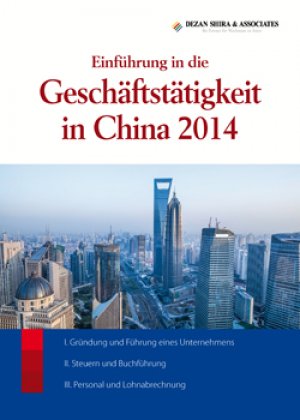 Diese Publikation soll in die wichtigsten Aspekte der Investitionstätigkeit einführen, basierend auf der Expertise von Dezan Shira & Associates. Unter anderem werden die Gründung und Führung eines Unternehmens unter die Lupe genommen, und die wichtigsten Steuern in China durchleuchtet. Ferner wird erläutert, wie ein Unternehmen Mitarbeiter in China einstellen kann und die wichtigsten Verpflichtungen diesen gegenüber erklärt.