China may legalize gambling in Hainan, the country's southernmost province, according to a report from Bloomberg.
Online gaming, lotteries, and sports betting could be introduced to Hainan, which would pave the way for casinos to enter in the future, per the report. Legalizing gambling would come in conjunction with a new airport in Dongfang and relaxed visa rules for foreigners.
Hainan is often referred to as China's Hawaii thanks to its tropical climate, beaches, and large tourist industry. Legalizing gambling, which is currently banned in mainland China, would further entrench Hainan as a go-to destination for leisure and tourism.
Business Intelligence from Dezan Shira & Associates
While gambling is illegal in mainland China, the Special Administrative Region of Macau has a US$33 billion casino industry – the world's largest. Macau is currently the only jurisdiction in China where casinos are allowed.
The possibility that China could legalize gambling in Hainan comes as a surprise to many observers, as Chinese President Xi Jinping's high-profile anti-corruption campaign has sought to curb such behavior. However, the liberalization would be a boon for Hainan's economy, which has come under pressure from the central government to develop while protecting the natural environment from degradation.
Although Hainan is a popular destination for domestic tourists, it has struggled to attract overseas visitors, who visit neighboring countries in Southeast Asia in far greater numbers. According to Bloomberg, in 2016 there were 7.5 million foreign arrivals in Thailand's Phuket, compared to just 749,000 in Hainan.
About Us
China Briefing is published by Asia Briefing, a subsidiary of Dezan Shira & Associates. We produce material for foreign investors throughout Asia, including ASEAN, India, Indonesia, Russia, the Silk Road, and Vietnam. For editorial matters please contact us here, and for a complimentary subscription to our products, please click here.
Dezan Shira & Associates is a full service practice in China, providing business intelligence, due diligence, legal, tax, accounting, IT, HR, payroll, and advisory services throughout the China and Asian region. For assistance with China business issues or investments into China, please contact us at china@dezshira.com or visit us at www.dezshira.com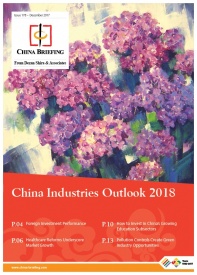 In China's new era, socioeconomic issues such as a rapidly aging society, an uneasy transition towards a knowledge-based economy, and a highly polluted environment are becoming more important than relentless economic growth and expansion. And foreign investment into China must adapt to respond to these new priorities..
---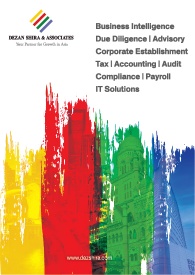 Dezan Shira & Associates' Service Brochure
Dezan Shira & Associates´ brochure offers a comprehensive overview of the services provided by the firm. With its team of lawyers, tax experts, auditors and consultants, it is Dezan Shira´s mission to guide investors through Asia´s complex regulatory environment and assist with all aspects of establishing, maintaini..
---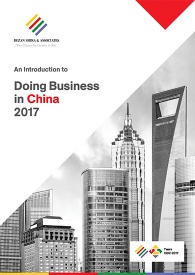 An Introduction to Doing Business in China 2017
Doing Business in China 2017 is designed to introduce the fundamentals of investing in China. Compiled by the professionals at Dezan Shira & Associates in January 2017, this comprehensive guide is ideal not only for businesses looking to enter the Chinese market, but also for companies who already have a presence here ..
---